According to the online news site Il Quaderno, Grisons' utility Repower met with representatives from China Power and the local administration. It seems Repower seeks to render its pumped storage project Campolattaro palatable for China Power. This comes despite the fact that the pumped storage plant is not economically viable. In Italy, a pumped storage might even be a less interesting business case than a new coal power plant. Repower might also try to sell its failed coal power project in Calabria to Chinese investors.

The China Power Investment Corporation is fifth in size among China's state owned utilities, according to Wikipedia. It produces 10 percent of the country's electricity. In a meeting which took place on November 30, the company displayed interest for the Campolattaro dam, which is part of Repower's pumped storage project. The conference seems to have been initiated by Repower.
Repower goes a long way in its attempts to turn its many failed projects for new power plants into cash, which Grisons' most important utility needs ever more urgently. Repower might also seek to get Chinese investors interested in its coal power project in Saline Joniche, because the Swiss utility, controlled by the canton of Grisons, has so far failed to sell the project in Calabria as quickly as it should have wanted.
Following what should be the last terrible wave of new coal fired power plants, the end of the hype for new coal power in China is quite predictable. It is therefore understandable that China's power plant manufacturers have long ago started to seek opportunities abroad, blatantly and successfully so far in the Balkans.
For example, Swiss-British-Cyprian-Danish EFT is busy building a low cost Chinese coal power plant in Stanari (also Stanary), Bosnia.
For example, Swiss-British-Cyprian-Danish EFT (Energy Financing Team) is busy building a low cost Chinese coal power plant in Stanari (also Stanary), Bosnia. EFT can rightfully be considered a business miracle — though a dubious one— as it generates tremendous income with a minimum number of employees, most of them based in the Swiss city of St. Gallen. EFT's head and primary owner, Vuk Hamovic, has a dubious track record.
After EFT managed to largely circumvent an environmental impact assessment, the lignite power plant in Stanari won't comply with elementary emissions standards. The company's decision to have the power plant built and financed by Chinese corporations came after EFT's failure to finance a previously planned power plant with a more favorable emissions rating.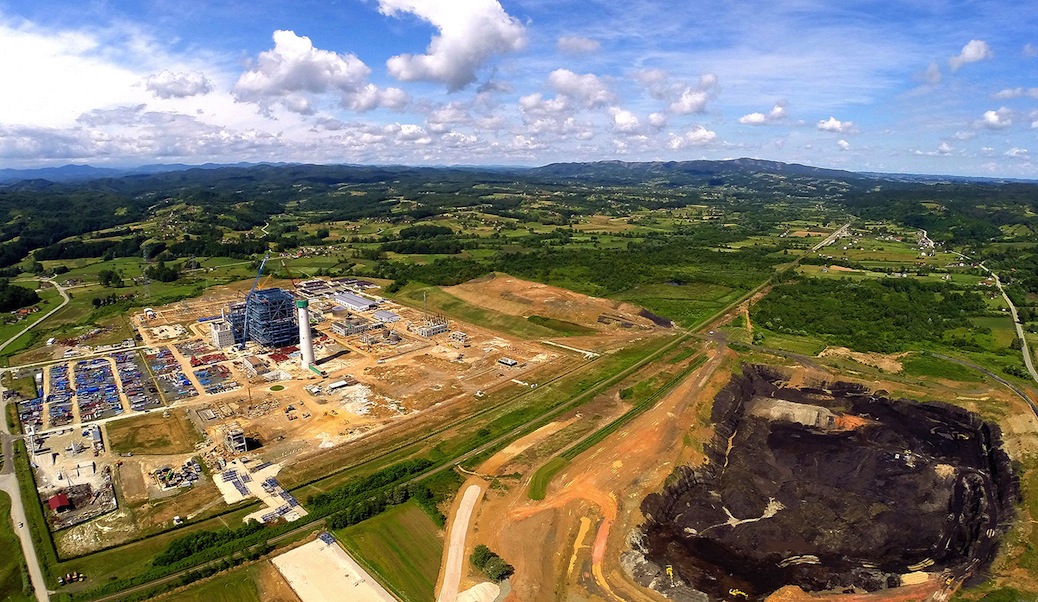 Any Chinese utility interested in Repower's project in Saline Joniche should be warned: To escape environmental regulation won't be as easy in Italy as in Bosnia. And support by the people of Calabria cannot as easily be gained as in Stanari.
For a utility like China Power —or any other— it should not be as simple as it was for Repower to agree with the local clans of the mafia about the construction of the coal power plant. Any investor should think twice before it replaces SEI S.p.A. and Repower AG to get burned and stuck with a coal power plant project in Calabria.